Curren$y
- a Louisiana artist who was signed to
Young Money
til 2007. After that, I was hooked - grabbing the recent album release
Pilot Talk
(July 13, 2010).
Then my cousin,
DJ ANT-1
, invited
Leon
and me to one of his shows... featuring Curren$y. Of course, we didn't turn it down. Check out the promo flyer:
There, Leon and I met up with my cousins
Anton
(DJ ANT-1) and
Angelo
(DJ GEL-O) who introduced us to the Ri$ky Bizne$$ crew and their sound guy,
Sonny Phono
- all cool peoples. There were a bunch of fans out there who came to support, many of them filling the place with smoke even after management tried to prevent it from happening and even kicked out a handful of people... I guess it came down to - what are you gonna do when all the clients that night are doing it and paid a fee to see the headliner, who is also known for smokin' wherever he goes? Plus, it's San Francisco... so what ya gonna do?
When you see the showcase video behind the cut, from 24KMilkCrate, you'll see all the smoke... there were no fog machines or special effects.
It was amazing to see my cousin spinnin' for the first time. I thought he was only gonna do a couple of solo sets and DJing for the Ri$ky Bizne$$ crew... then imagine my surprise when I see him DJing for Curren$y himself! I was blown away and it made my night even better. Check out some photos and videos behind the cut...
Click any of the photos to enlarge them...
Showcase video from
24KMilkCrate
. Track: Curren$y - "King Kong"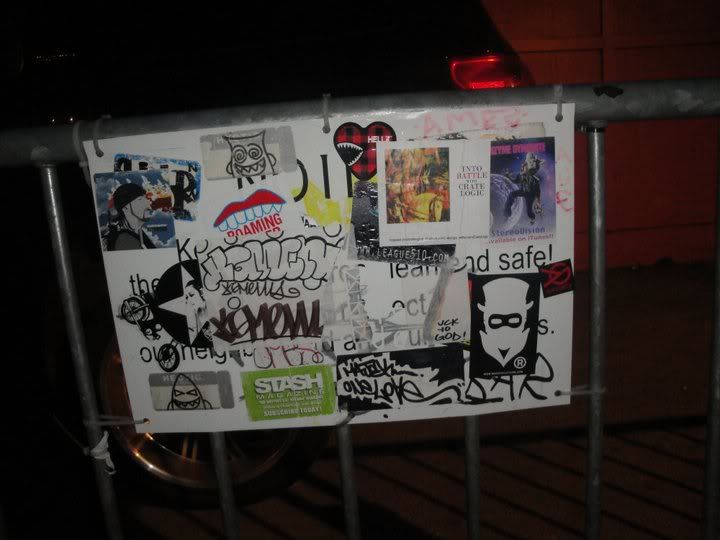 Kickin' it outside... Thought this street art canvas looked cool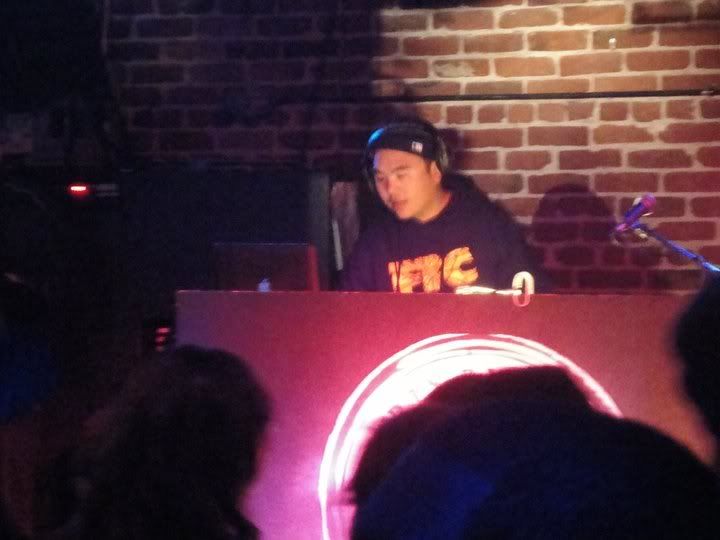 My cousin, DJ ANT-1 spinnin a set before the concert
J-Billion & P-Funk from Ri$ky Bizne$$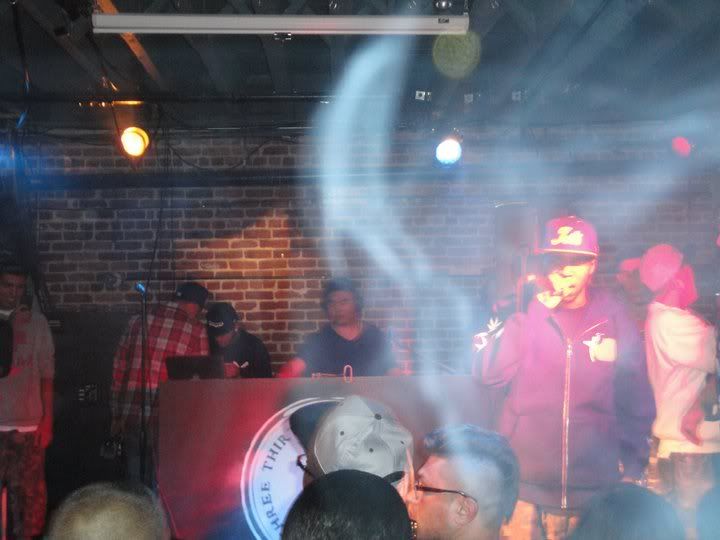 Curren$y and DJ ANT-1 performing behind a cloud of smoke
...Jet Life...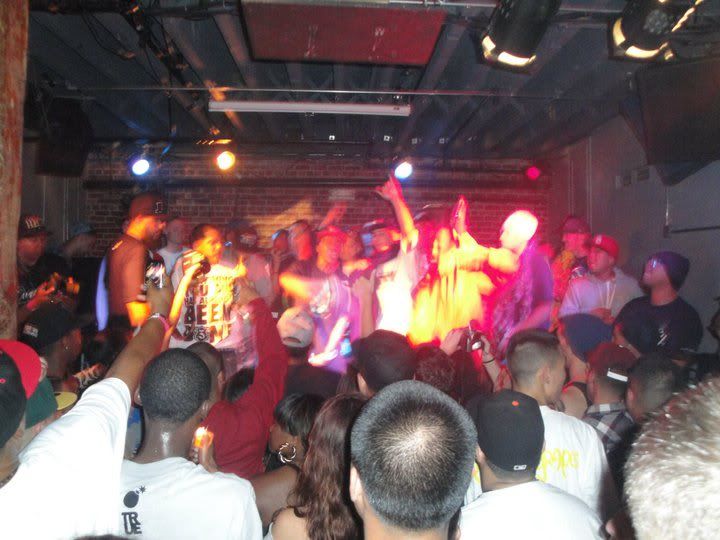 Ampin' up the crowd
Now on to my videos....
Curren$y performing "Elevator Musik" - the better lit of my videos. Love the crowd gettin' into it and the free
breakfast
at the end
Curren$y performing 2 of my favorite songs in a row: "Audio Dope II" and "Prioritize" - tryin to keep my hand steady in the air. as I dance to the beat. My
favorite
of the 3 videos I took.
Curren$y performing "King Kong" - lovin the crowd joinin in. Take a listen.
A few months back, I heard a track from
Current Location:

home, 94132

Current Mood:

creative

Current Music:

Curren$y - Audio Dope II